Improved design for greater contaminant exclusion

Effective sealing is essential to protect rotating systems from external elements and contaminants and to ensure long-lasting and efficient performance.
Forsheda® V-Ring seals from Trelleborg Sealing offer a reliable sealing solution for rotary and other sealing applications in a wide range of industries, from wind turbines and electric motors to passenger vehicles and household appliances.
It is a one-piece, all-rubber rotary scraper seal that stretches to fit the shaft and is held in place by its own tension. Installed against a stationary or rotating surface, the Forsheda® V-ring provides an effective axial seal.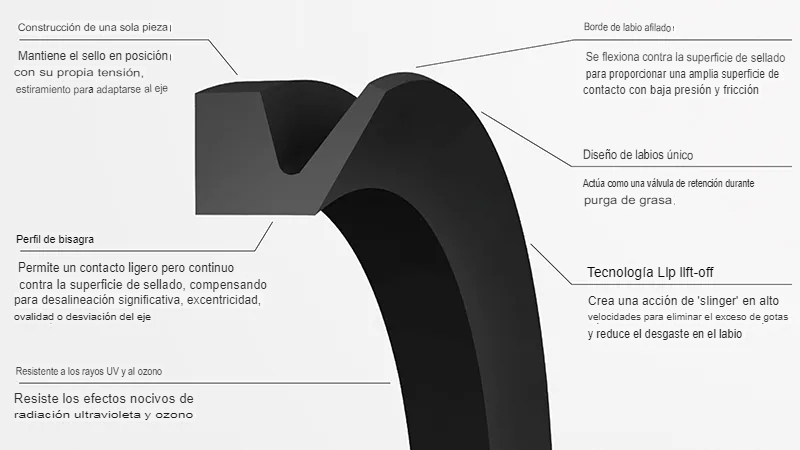 Features and benefits
Retains lubricant while effectively excluding contaminants
Protects radial shaft seals in abrasive environments
Decreases friction losses to reduce wear and extend seal life
Temperature resistant from -100 °C to +250 °C / -148 °F to +482 °F
Simplified design reduces total cost
Allows axial movement or angular and radial misalignment
Simple installation – stretches over the shaft or seat
No special machining required to reduce tolerances
Versatile enough for various fields of application
Reduced wear at high rotational speeds due to lip peel-off technology
Optional fitting allows for any diameter size
Suitable for partially submerged applications
Forsheda V-Ring