Bellows and spare parts HUNTSMAN GOMET
Founded in 1975,
Huntsman Gomet
has developed over the last 45 years into a leading producer for the automotive aftermarket. Since 2014, Huntsman Gomet has been part of Huntsman's polyurethane division.
Huntsman Gomet offers four main product groups:
-Cv-Boots and kits
-Steering springs and kits
-Dust covers, and shock absorber service kits ("SASK")
-Car mats and multipurpose mats
CV JOINT BELLOWS AND KITS
The main function of a bellows is to protect the CV joint of a car from damage caused by road debris (e.g. sand, stones, salt and water).
In addition, the grease deposited inside, held by the CV joint bellows, is vital for proper lubrication of the CV joint gear.
Available as single parts or as repair kits, GOMET's range of CV joint bellows is the widest on the market and covers almost all European and Asian applications.
STEERING BELLOWS AND KITS
Steering bellows protect the steering rack components, thus maintaining the integrity of key components and ensuring dirt- and sand-free lubrication, thus extending the reliability and service life of the steering rack. GOMET steering bellows are characterized by high levels of elasticity combined with excellent wear resistance,
maximum geometric accuracy and full compatibility with the original. All steering bellows produced by GOMET are available as single parts or as kits in plastic bags or cardboard boxes.
SASK SILENTBLOCKS AND SHOCK ABSORBER PROTECTORS
Huntsman Gomet's SASK (Shock Absorber Service Kits) consist of:
SILENT BLOCKS OF POLYURETHANE or rubber
The DUSTCOVER protects the vehicle's shock absorber stem against corrosion and valve damage, often caused by stones, sand and salt.
Its silentblock provides optimum running stability in high and frequent suspension movements.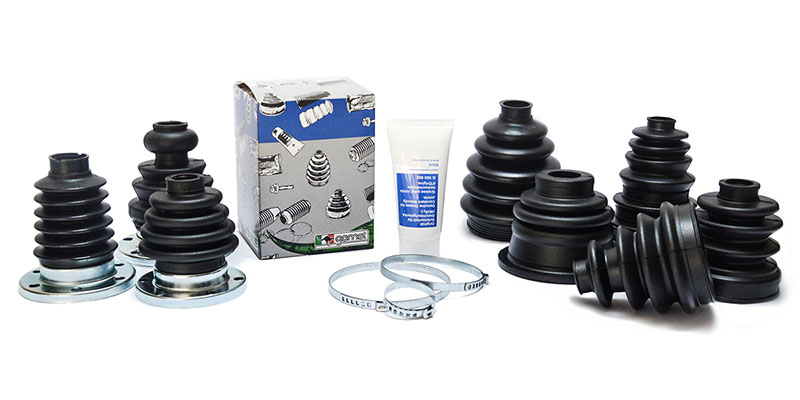 The main function of the FUELLE is to protect the constant velocity joint gear from all types of road debris such as sand, STONES salt or water.
Huntsman's range of GOMET HOMOCINETIC gasket protectors, available both as single items and in kits, is one of the widest on the market and covers almost all European and most Asian passenger car applications.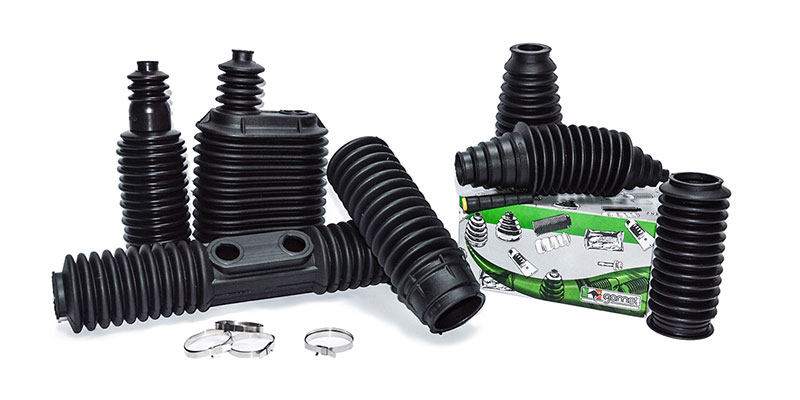 The characteristics that distinguish the bellows manufactured by Huntsman GOMET are their high elasticity and wear resistance, their precision geometry and their absolute compatibility with the original parts.
Bellows are available as single items or as kits packaged in a box or plastic bag.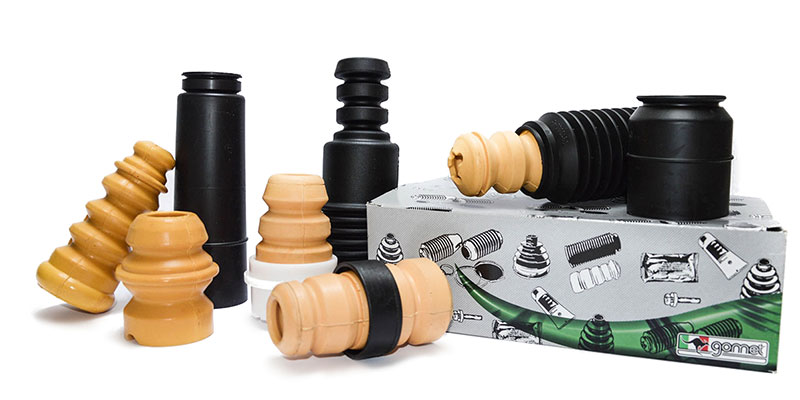 The SASK (Shock Absorber Service Kits) dust cap protects the shock absorber rod and prevents wear from rocks, sand and salt. The SILENTBLOCK, on the other hand, contributes to the stability of the vehicle subjected to frequent and heavy stresses. The SASK range supplied by Huntsman GOMET is one of the widest on the market and covers European and Asian passenger car applications.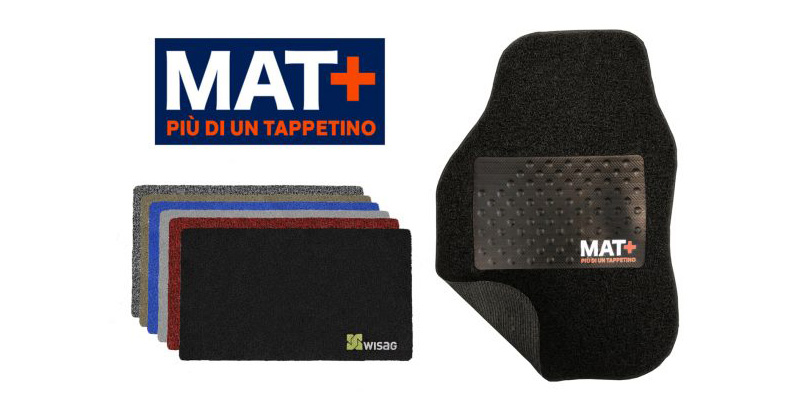 MAT+® AUTO, MAT+® TRUCKS and multi-purpose mats
Car mats and trunk liners made of high-performance PVC that hides dirt, dust and snow, and can be easily washed with a stream of water and sanitized with bleach.
Backrest with extra stable "Gecko" anti-slip technology.
The standard offer includes sets of four custom or universal mats. Trunk mats complete the range.
Available in different colors.
Possibility to customize the driver's side sill.
The portfolio of carpets produced by Huntsman GOMET is constantly expanding. The MAT+® AUTO range currently includes more than 600 makes and models.
MAT+® is the innovative material that Huntsman Gomet offers for multiple uses. Suitable for upholstering the interiors of work vehicles and passenger vehicles, it is also suitable for fitting out receptions, lobbies and entrances to public places. Hygienic and easy to wash, it keeps interiors and exteriors stylish and clean. MAT+® is EN 1815:2016 certified for antistatic properties.