Industrial cleaning solutions
Efficient chemical solutions for transportation and rail.
Is Incorrect Cleaning a weak link in your business?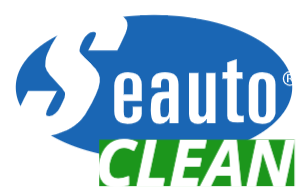 The rail, air and transportation industries are tough on their equipment. When you need chemistry for scheduled (or unplanned) maintenance, you need solutions that are effective, fast-acting and safe for your equipment. Downtime creates a chain reaction that affects your entire system.
It needs a chemical partner that meets the new requirements.
Success requires unparalleled service and the best chemistry.
Ensuring that your fleet runs smoothly and complies with safety standards will always be your primary concern. But you also want the fleet to represent your organization as a whole and clean. To do all that takes more than just a specialized mix of chemicals. It requires a chemical partner who understands your priorities and is willing to find proactive solutions to problems large and small. At SEAUTO CLEAN, that's why we believe that service is as important as science.
Whether your vehicles are on rails or on the road, dirt and grime are your main problem. A dirty fleet not only does not operate at maximum efficiency, it also gives your company a bad image. That's why we have specialized in fleet washing soap, railcar cleaning, large wash bay technologies and electric motor cleaning to create solutions that can work in all conditions.
Our experience and collaboration with our customers for their chemical cleaning projects ensures safe and effective cleaning, optimized equipment performance and improved turnaround time.
Sanitization and disinfection are a major concern, regardless of the type of fleet or pilot, because viruses, bacteria and fungi can remain on surfaces for hours or days. Protect everyone's health from visible and invisible bacteria, fungi and other contaminants that can linger for days in the right environment. The wide variety of solutions including cleaners, sanitizers and disinfectants for hard surfaces are made to ensure the cleanliness of contaminated surfaces.
Minimize equipment downtime with efficient parts cleaning solutions that prioritize safety and efficiency. Your parts washers and hot tanks require customized solutions to meet your needs. Our chemical solutions include innovative blends of high-performance surfactants, alkalinity enhancers, water conditioning agents and corrosion inhibitors. We craft solutions to overcome your unique challenges, and our team can even help you with application and disposal.