TRELLEBORG, the world leader in sealing solutions
Trelleborg is a Swedish industrial group, specialized in the development of sealing and hydraulic solutions, among many other applications. Its innovative engineering solutions accelerate performance for customers in a sustainable way. The Trelleborg Group is present in more than 50 countries through its marketing companies and authorized distributors, such as Seals Automocion, S.L. for Spain and Portugal.
The Group comprises five business areas:
Trelleborg Industrial Solutions
Trelleborg Offshore
Trelleborg Sealing Solutions
Sealing and gasketing solutions
Trelleborg Sealing Solutions provides sealing solutions, offering everything from the versatile elastomer O-Ring and a complete range of hydraulic seals, to a wide variety of rotary and static seals, bearings hydraulic seals, pneumatic seals, shaft seals, oil seals, rotary seals, mechanical face seals, and always with the most demanding industry standards.
SEAUTO official distributor Trelleborg
AS AN OFFICIAL DISTRIBUTOR OF TRELLEBORG SEALING SOLUTIONS, AT SEAUTO WE OFFER OUR CUSTOMERS THE FULL RANGE OF TRELLEBORG BRANDS, PRODUCTS AND MATERIALS.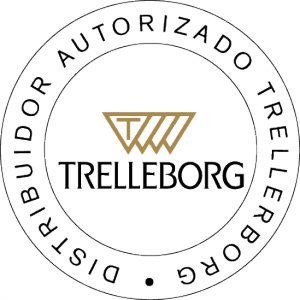 American Variseal
Busak+Shamban
Dowty Seals
Chase Walton
Forsheda
LNG
Impervia
Nordex
Orkot
Palmer Chenard
Polypac
SF Medical
Shamban
Silcofab
Silcotech
Skega
Stefa
Willis
Turcon® AQ Seal
D-A-S Compact Seal
Turcon® Double Delta® Turcon® Double Delta® Turcon® Double Delta® Turcon® Double Delta
Turcon® Excluder
Turcon® Glyd Ring® T
Turcon® Hatseal
Zurcon® L-Cup
Turcite® Slydring
Turcite® B-Slydway® B-Slydway
Turcon® Stepseal® 2K
V-Ring
Turcon® Varilip® PDR
Turcon® Variseal
Turcon® VL-Seal® Turcon® VL-Seal
Turcon® Wedgepak
Wills Rings
Zurcon® Wynseal
HiMod®
Isolast® Isolast
Orkot
Turcite
Turcon®
Turel®
Zurcon®